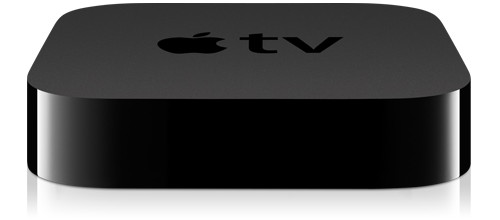 What the Apple TV does:
It connects to your high-definition television via HDMI (and only HDMI; cable sold separately).
It connects to your computer's iTunes library, allowing you to play music, audio and video through your HDTV and home theatre system.
It connects certain Internet video and photo services to your HDTV (Flickr, MobileMe, Netflix, YouTube).
When iOS 4.2 comes out next month, you'll be able to stream audio and video wirelessly from your iPad, iPhone and iPod touch on your HDTV and home theatre system, and not just from the default iPod or video apps. (This alone will save you the cost of a connector cable.)
It lets you rent and stream movies (and, in the U.S., TV episodes).
At $119 Canadian ($99 U.S.), that's not a bad set of features, even if you have no plans to rent movies from Apple, so long as you already have a heavy investment in the Apple ecosystem. Adding a TV to that system for a hundred bucks or so does not seem unreasonable. A video-out cable for the iPad, iPhone or iPod costs $55 in Canada, $49 in the U.S., which is half the cost of an Apple TV that does the same thing wirelessly.